steak | fish | bar
A fancy Table d'Hôte : 3 services, meet the lobster.
Our very own Table d'Hôte « J'en pince pour toi » is available from May 6th to June 2nd, 2019 at a unique price of $45. 
On the menu, discover our recipes all cooked with fresh lobsters: lobster arrancini, verrine, grilled one, or even as a ravioli… Enjoy our unique menu, and delight your taste buds at Boefish!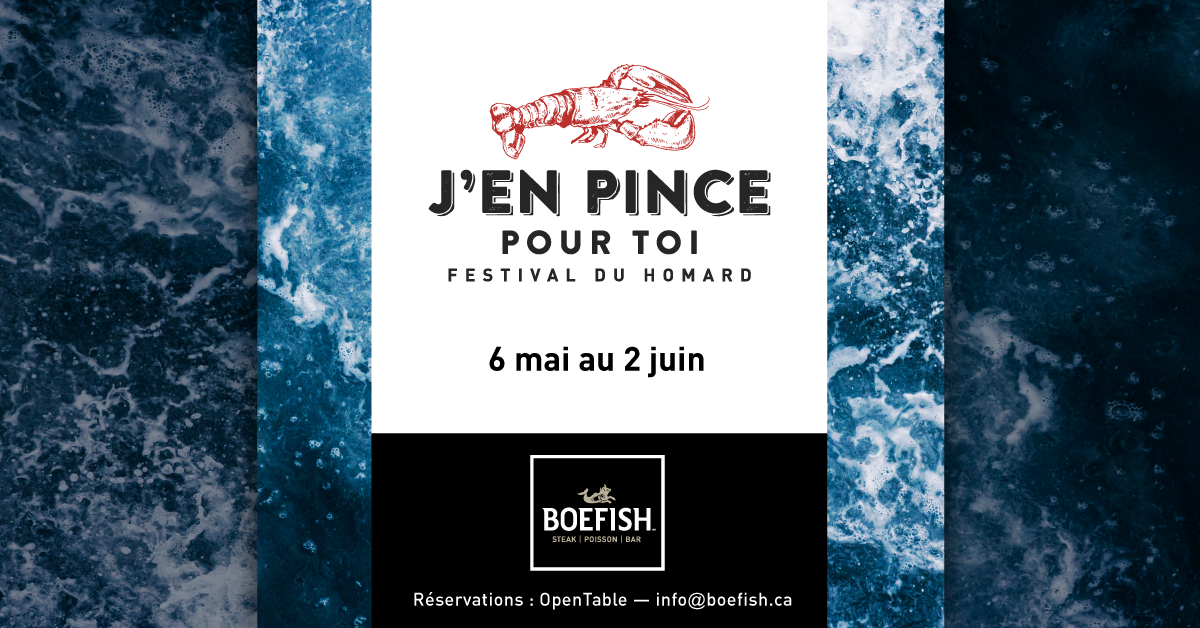 Book on OpenTable (here for Boefish Saguenay and here for Boefish Sherbrooke) or at info@boefish.ca.
Full menu is available on demand, please follow us on our Facebook page (Sherbrooke or Saguenay) and send us a short message, you'll receive the menu right then.